Lake Elsinore Pizza Options Just Got Better!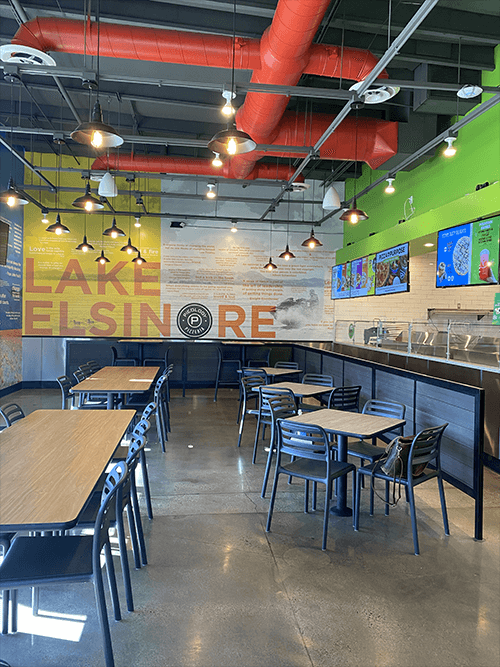 Pieology Pizzeria Lake Elsinore Celebrates a Grand Re-Opening!
The new operators of Pieology Lake Elsinore didn't just open with the same old look and feel.  In fact, they gave the location a new custom mural complete with Lake Elsinore wording and some of Pieology's favorite quote wall sayings.  Digital menu boards, a streamlined menu, and a new, friendly staff all await eager pizza-loving guests.
Pieology Makes Pizza an Experience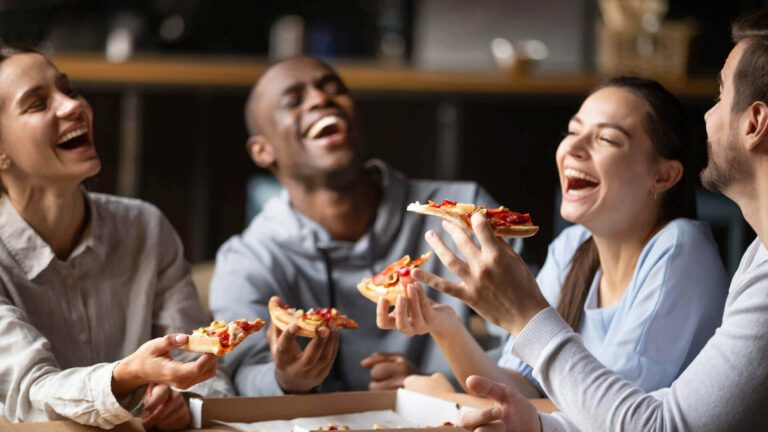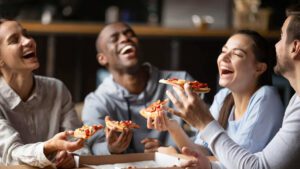 There are many great pizza restaurants in Lake Elsinore but most confine you to a set of recipes and toppings.  Pizza is a food that just about everyone loves. It's perfect for any occasion, and there are so many ways to make it! At Pieology, we believe you should get to make a pizza with exactly what you want on it.  That's why we offer a custom pizza experience. Even if you are eating gluten-free, dairy-free, or vegan, we've got the perfect pizza for your lifestyle.
Pizza makes everything more fun.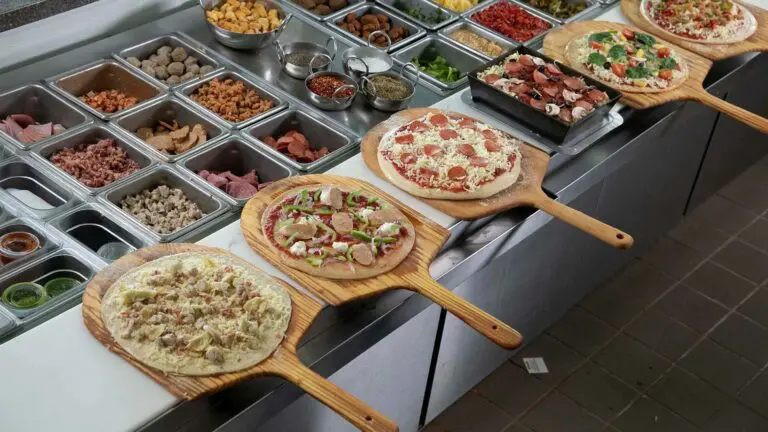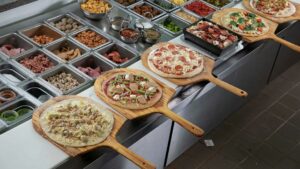 You will find many exciting things to do in Lake Elsinore before or after your trip to Pieology.  The lake is 3,000 acres and a great place for boating and water sports.  There is a minor league baseball team to catch a game at.  You can even go Skydiving!
If you are search for the best pizza near Lake Elsinore, CA, Pieology is the place for you. They have incredible pizzas and toppings that you're sure to love. Plus, their prices are unbeatable! So what are you waiting for? Head on over to Pieology today located at 18310 Collier Ave, Lake Elsinore, CA 92530 or order online and enjoy some delicious custom pizza!
Get free pizza in Lake Elsinore when you join Pie Life Rewards!
Before you visit Pieology in Lake Elsinore, be sure to sign-up for Pie Life Rewards.  Earn points on every purchase and get a free pizza after just a few visits.  Learn more about Pie Life Rewards here.