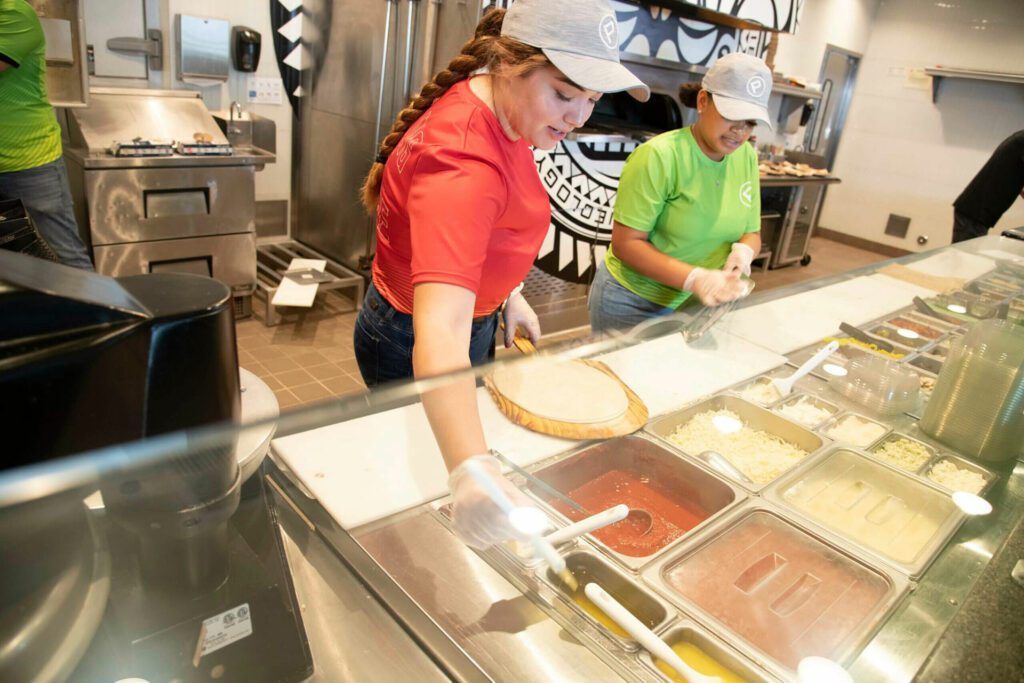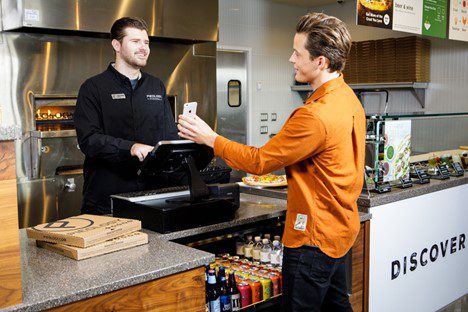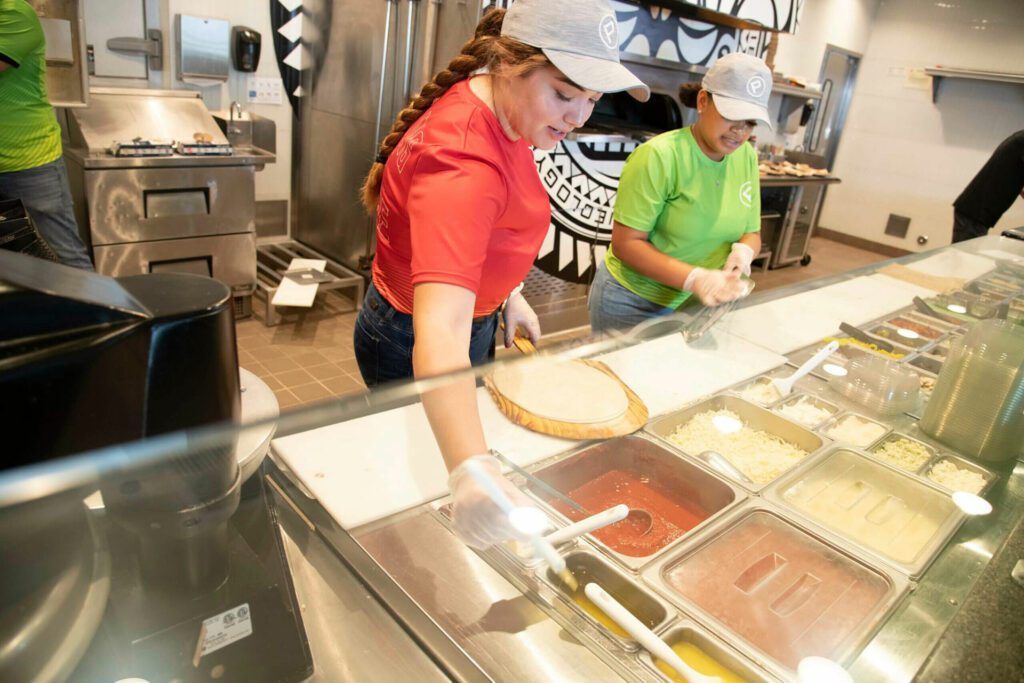 love people
and pizza?
join our team!
We have team member, shift leader,
and manager positions available.

Apply online or contact your local,
independently owned Pieology restaurant.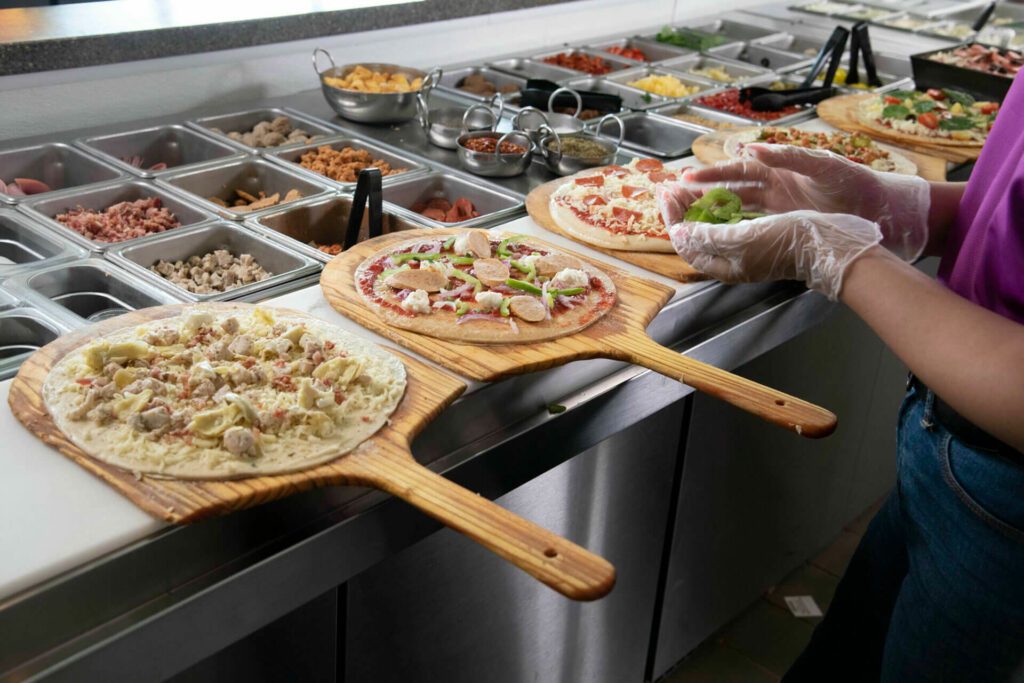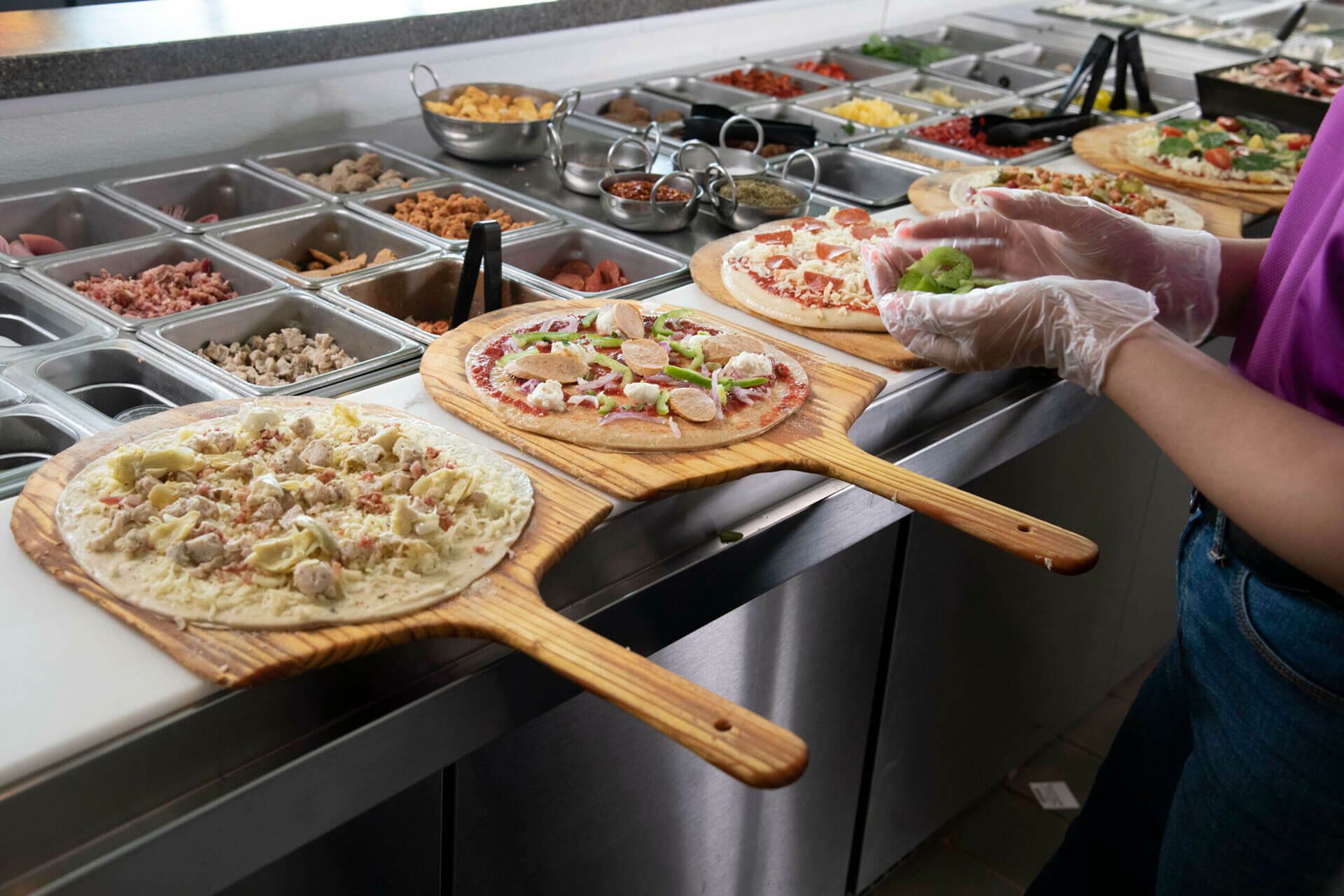 Work alongside our great team members and meet new friends
Get discounts on your favorite Pieology food
Earn more for your future and find opportunity for leadership and growth
Serving up Individuality and Creativity
At Pieology all our team members are on a journey of trust, creativity, inspiration, and community.
We work hard to create a fun, expressive, and delicious experience for our guests, and it all starts with people like you.
Being part of our team means celebrating pizza and serving up creativity. It means feeding people and their imagination. But most importantly, it means having an experience that can help craft your future.
Ready to start your journey? Find a job at Pieology today.
Still have Questions?
We Have Answers.
Creating Unlimited Possibilities.
One custom pizza at a time
Creativity is intelligence having fun.