Cauliflower Crust: An Unconventional Way To Eat Pizza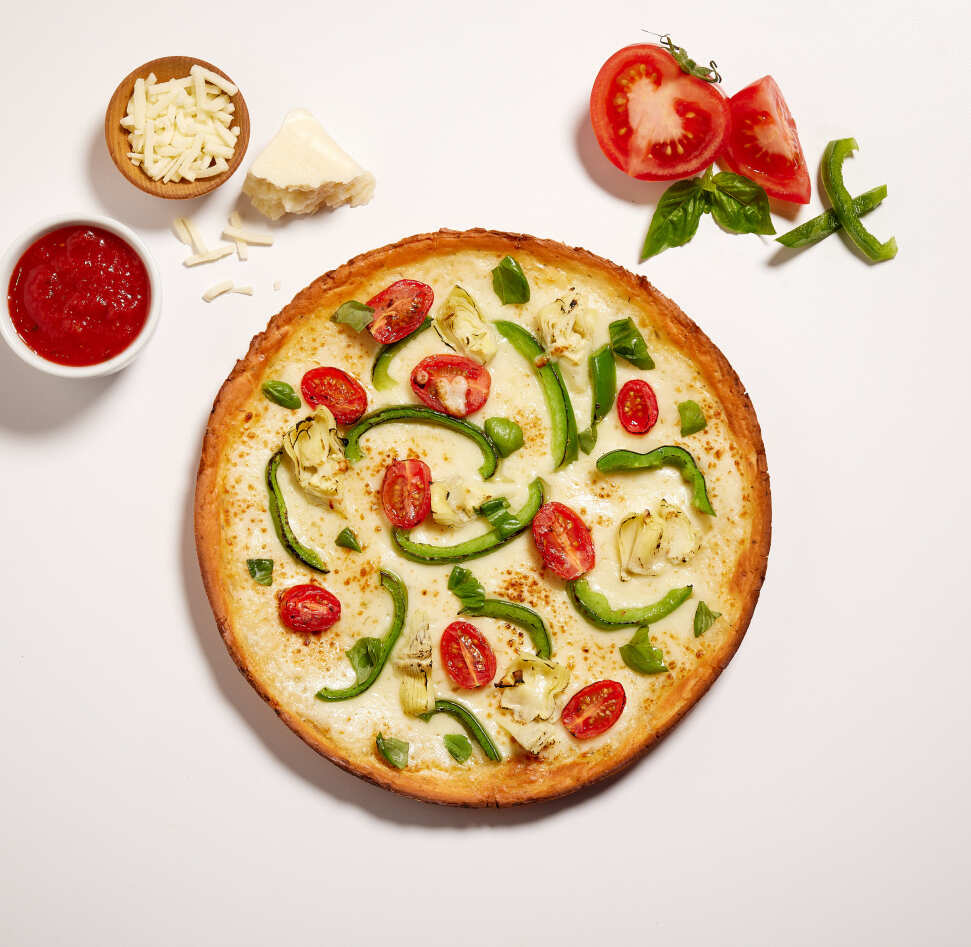 What's the secret to a delicious pizza? A cauliflower-based crust from Pieology, one of four crusts the pizzeria offers. The lower carb and gluten-free alternative tastes like traditional cheesey goodness without any of those pesky carbs!
Makes your mouth water even more than before…
Pieology's Cauliflower Crust Pizza is a healthier alternative to traditional pizzas. The Pieology signature crust is made with veggies and gluten-free, so it can be enjoyed by all!
Cauliflower has been getting some serious buzz as an ideal food for those looking forward not only their taste buds but also what they're putting into themselves – this versatile veggie packs plenty of nutrition without adding unnecessary fat or calories into your diet like other common craving toppings might do.
Ingredients: With veggies in the crust, the toppings are all up to you!
Pieology cauliflower crust is all about giving you the freedom to customize your pizza experience. You can choose from a variety of toppings, including but not limited to: pepperoni, meatballs, bacon, sausage, and even veggies like mushrooms and onions. So go ahead and indulge in your favorite pizza toppings without feeling guilty! Visit our nutrition page to view the ingredients and nutritional information when you create your own pizza at Pieology.
How to Order: Order Online for Takeout or Delivery
Pieology is excited to offer a cauliflower crust pizza option to its customers! This unconventional pizza is made with cauliflower as the crust and is topped with your favorite pizza toppings. Whether you order your pie online or enjoy it at one of Pieology's restaurants, we're ready to serve up your delicious pizza!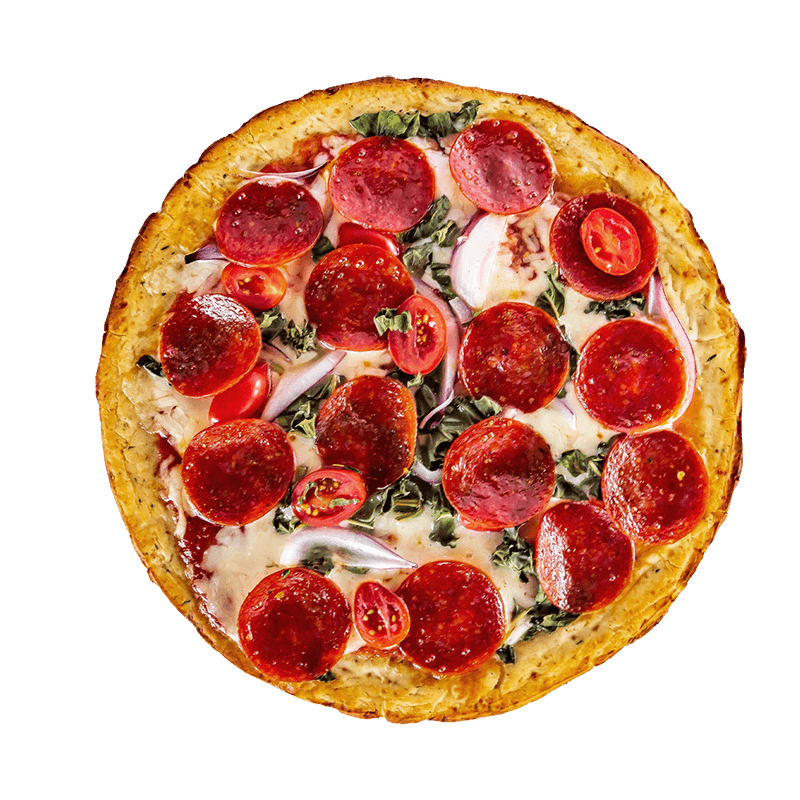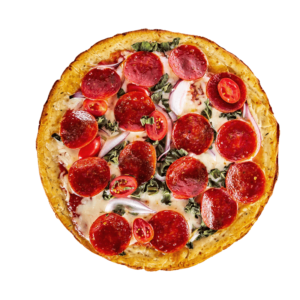 Taste Test:  It's crunchy and delicious
Cauliflower crust is an excellent choice if you're looking to shake up your pizza routine. Not only does it give off a different flavor profile, but the crispy texture of this alternative gives those who prefer their crusts on the crunchy side something new and unique!
The Pieology Cauliflower Crust is perfect for those looking to cut down on carbs and gluten. Not only does it taste great, but the cauliflower crust provides many health benefits that you won't find in any other type of pizza!