Giving Back is a Top Priority for Pieology in McAllen, TX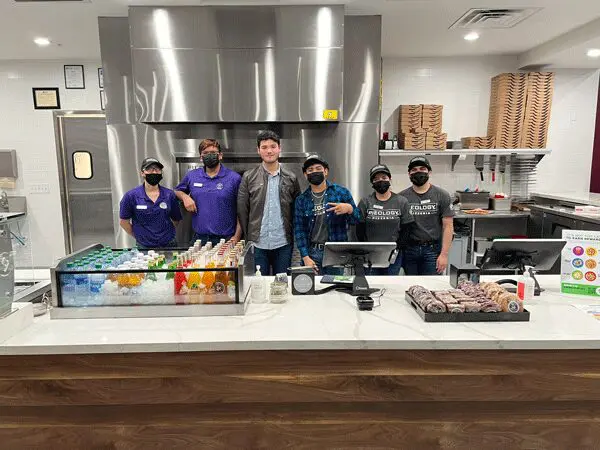 Pieology Pizzeria is known for its seriously delicious artisan pizzas, but the McAllen, TX Pieology franchise also has a deep commitment to lending their hand in helping community. AON Group knows that communities need creativity and unity more than ever before so they have been actively looking to share their love of people, and pizza in the Rio Grande Valley.
The franchise has been generous in their support for local organizations. In early February, the franchise donated 200 gallons of hand sanitizers to City Fire Department Edinburg – this was followed by an enthusiastic encouragement from them that Guests and members should support a Toy RIDE charity event collecting Christmas gifts for children at Boys & Girls Club Pharr- San Juan! Games were also collected which will assist with afterschool programs as well summer camps in the coming year.
"We love helping our community any way we can and are grateful to be able to give back to our local heroes," says Agustin Guzman. He and his co-owner Juan Garza opened their first Pieology in Edinburg in 2018 and their second restaurant in McAllen two years ago. "We want people to experience and really enjoy what Pieology is all about. We love to give the people the freedom to choose and connect with each other. We're passionate about that."
Learn more about Pieology's community fundraising programs.