Tree Nut Free Pesto Perfection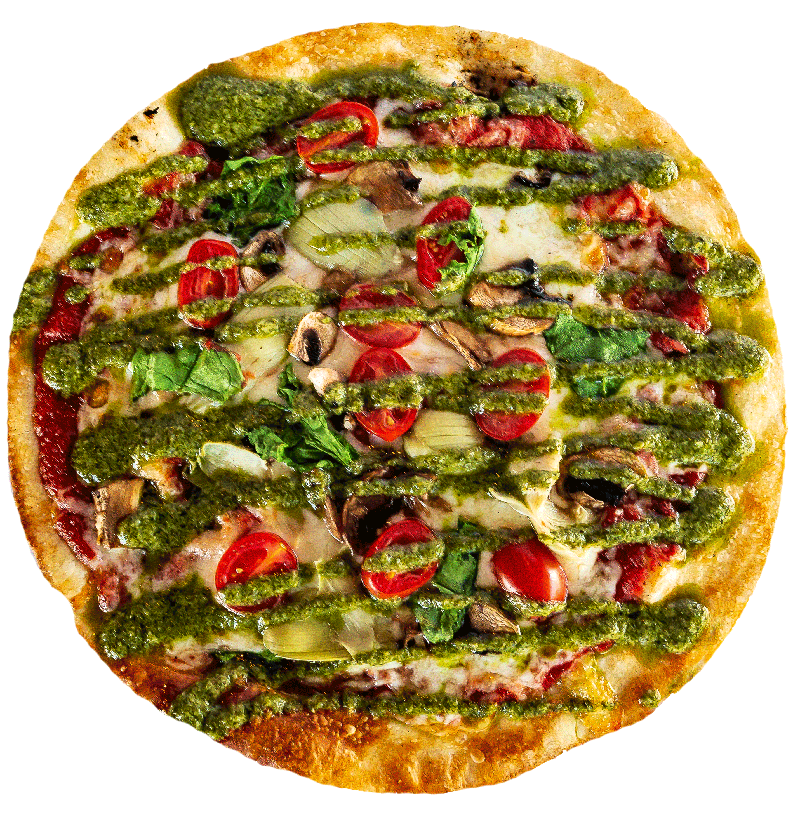 Tree Nut Free Pesto!
Tree nuts can be a common allergen for many people. This is why Pieology has pesto sauce that is tree nut free and gluten-free! It's made with basil, garlic and Parmesan cheese. You can add this to any pizza or salad at Pieology and get the same delicious taste you're used to without the risk of an allergic reaction.
Our nut-free pesto is a key ingredient in our vegetarian-friendly signature Veggie Pesto Pizza, pictured here, which features red sauce, mozzarella, artichokes, mushrooms, spinach, grape tomatoes, and the pesto as an afterbake.  Order it on any of our four signature crusts. If you're not in the mood for pizza, this nut-free pesto is also available on top of any salad at Pieology!
Pieology is more than just your average pizza place. It has over forty unique sauces, toppings and afterbakes to meet every taste, allergy, and mood.  We know there are many reasons to avoid certain foods, and Pieology is here to accommodate you. When you create a custom pizza, there are unlimited possibilities!
If this sounds like the place for your next meal or date night with friends, visit us today! You can find our location nearest you on our website.
Become a Pie Life Rewards Member for exclusive coupons, offers, deals and be the first to know about our new products.  Sign Up Today!