Our House Made Dough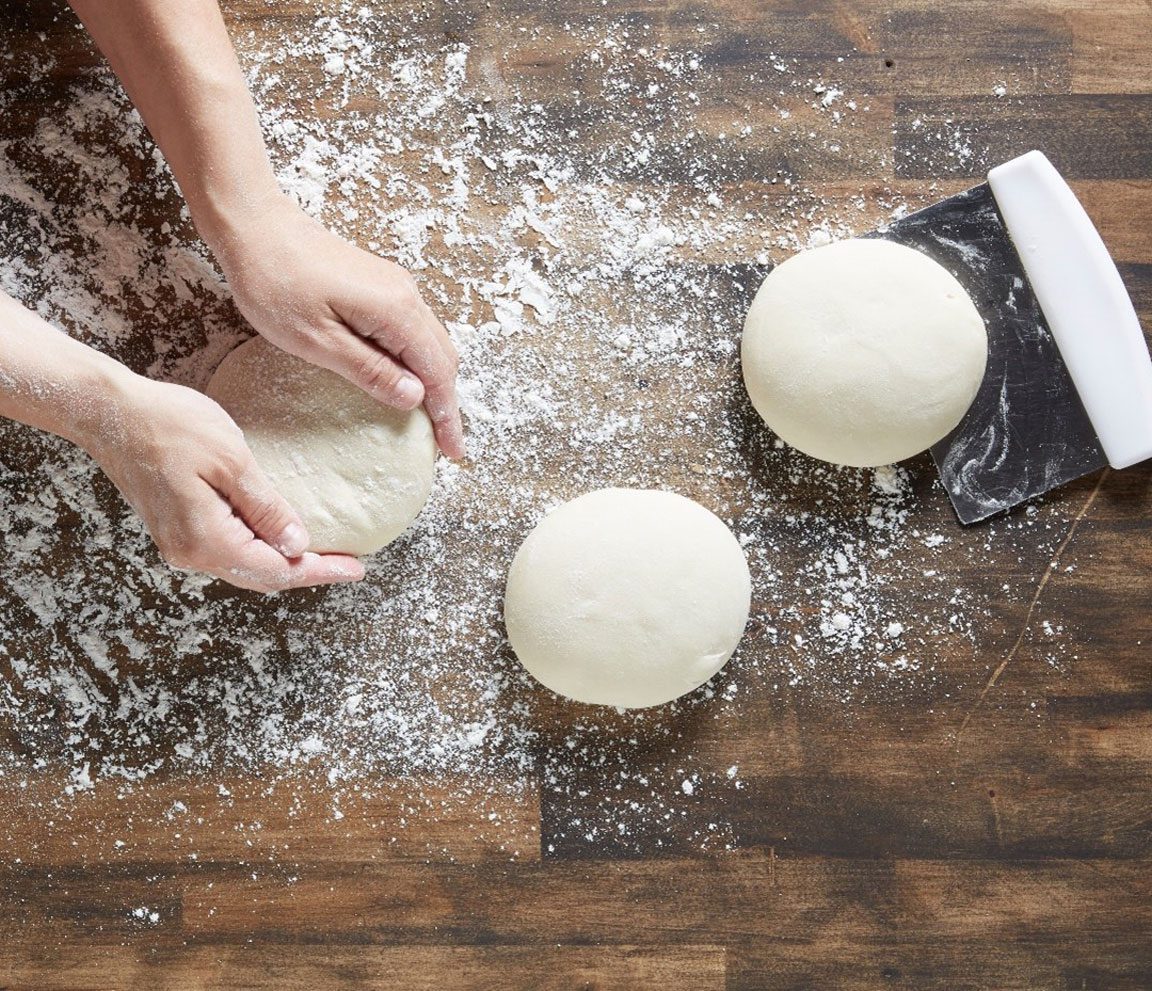 house made dough and red sauce make us rise above the rest
https://vimeo.com/641154708
House made dough makes the best crust:
At Pieology, every day brings another batch of our house made dough.  Our secret pizza dough recipe has been made in-house since we first opened our doors in 2011.  Whether you prefer our original thin, or PieRise ® Thick Crust, we make sure it's got the right blend of ingredients to make the best crust for your pizza.  
Unlike other pizza places, we don't throw frozen crust in the oven.  We measure, mix, roll, and then let it slow proof in our fridge before we press it to perfection right when you order it.
Even though our dough is simply the best, we understand that not everyone can have gluten in their dough.  That's why we also have two gluten-free crust options; Our Gluten-Free Crust and our Cauliflower Crust.  In order to keep everyone as safe as possible, we let gluten-free kitchens make these crusts for us.  
Top it with our house made red sauce:
When you create your perfect pizza at Pieology, you'll have six sauce options to choose from, Our signature red sauce is also made in house.  It is a classic marinara blended with the perfect pairing of spices and herbs for just the right pizza flavor.  
We believe that made from scratch is better, but making dough can be challenging.  So why try to make pizza at home?  Come to Pieology, where you can get house made, without the hassle!  Watch our video below for a little sneak peek into our fresh ingredients.
Want to learn more about Pieology?  Read more on our about page, stop by your nearest location or just go for it and create your own custom pizza so you can taste our dough and red sauce for yourself!
more featured stories